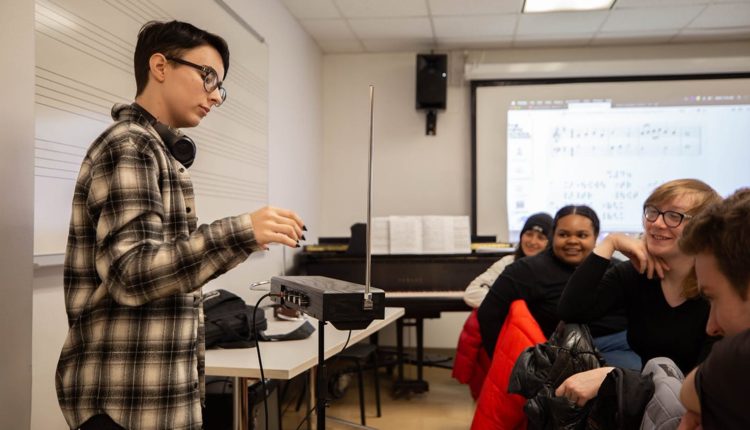 Global Voices: Sri Lanka – "In Conversation" with Evan Rapport and Naomi Sturm
In the Fall of 2018, The Collaboratory initiated discourse with faculty and community partners on how to build a community scholars program, aimed at creating a co-teaching practice and scholarship program in graduate-level courses at The New School. 
We were very excited to learn of the Civic Liberal Arts program at Lang and recently sat down with four faculty/community partner pairs from the program to learn more about their experiences, creative pedagogy, and the impact on student learning and the community of collaborative course design and teaching.
In this conversation, we speak with Evan Rapport, Associate Professor of Contemporary Music at Lang and Naomi Sturm, Director of Public Programs at the Center for Traditional Music and Dance to discuss their course, "Global Voices: Sri Lanka". 
Course Description: Students in this Civic Liberal Arts course study the music and dance traditions that thrive amongst the Sri Lankan diaspora in New York City. The course examines traditional expressions reflecting Sri Lanka's multi-ethnic and multi-religious diversity—including Sinhalese, Tamil, Burgher, Moor, Vedda, and Malay—through social dance nights and a Vesak (Buddha's birthday) festival.  Students also gain first-hand experience with the work of the Center for Traditional Music and Dance (CTMD). Students engage in applied folklore activities with CTMD such as program planning, grant writing, and documentation, and examine broader issues of immigration, multiculturalism, and issues of representation.