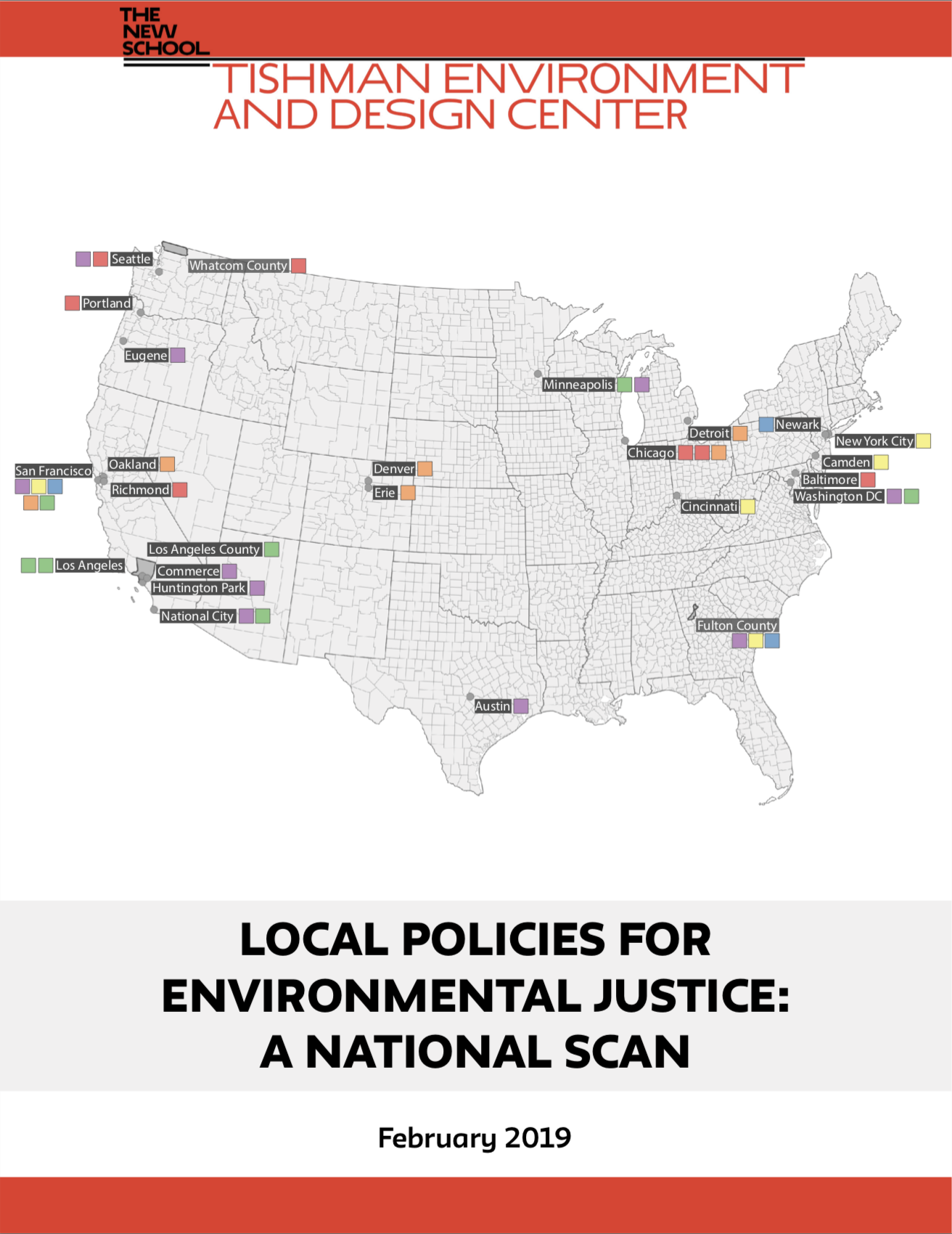 The Tishman Environment and Design Center's report "Local Policies for Environmental Justice: A National Scan," written with support from the Natural Resources Defense Council (NRDC) and commissioned by Little Village Environmental Justice Organization, Southeast Environmental Task Force, and Southeast Side Coalition to Ban Petcoke, details how community advocates and their allies transformed local zoning and local land use policies – historically tools for segregation and concentrating pollution in low-income communities and communities of color – into means for addressing the cumulative burdens borne by environmental justice communities.
The report provides detailed information on the processes that led to the implementation of these diverse policies and the key features of the policies themselves. The national scan compiles 40 policies from over 20 cities, three counties and two utility service areas across the U.S., and serves as a resource for environmental justice advocates and policymakers interested in proposing similar policies or in learning from and building on these experiences.
The report can be read here.