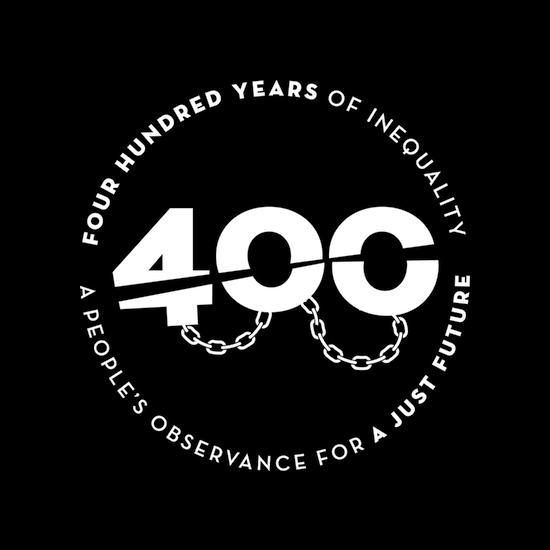 From the Starter Kit:
"We call on everyone to prepare observances for the 400th Anniversary of the arrival in 1619 at Jamestown of the first Africans to be sold into bondage. These Africans were the first of millions that followed as slaves to work on plantations established on land stolen from the indigenous peoples of the continent.
The memories of Jamestown are deeply painful. They tell of centuries of exploitation, discrimination, and oppression. These traumas live with and within us. Yet, to remember Jamestown is also to recall how people have come together repeatedly and courageously to refuse oppression and inequality.
Many of us are in movements today that carry forward into the future the wisdom, energy, and dreams of our elders, including their demands for freedom and struggles against inequality. The observance of this anniversary is a time when we denounce again the inequalities of the past and announce again our vision for a world of full equality for all."
Download their toolkit here, complete with guidance on steps and educational resources for planning your own observance.