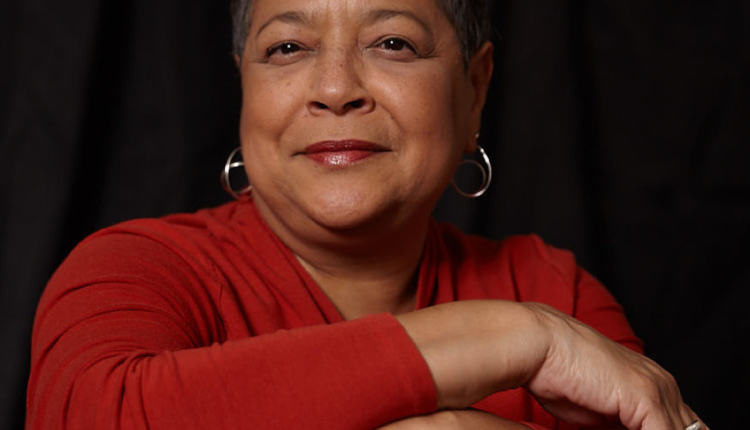 "In Conversation" with Michelle Materre
"When you speak your truth, you will be gratified in ways that are not necessarily monetary. However, you will be fulfilled in what you are doing, and you will see the positive results of what you have done, particularly when you are producing work that is unique."

~ Michelle Materre, Faculty in The School of Media Studies at The New School
Please give us some background about yourself and what you consider to be socially-engaged practice.
Teaching is something I always knew I wanted to do since I was a kid. I don't know how I knew, but I always knew that was what I wanted to do. In college, I was teaching nursery school with my summer breaks. I was in Boston at the time, during that horrific and violent desegregation era in the 1970's. I refused to be involved with the busing, so I opted to go to a private school where I made about a third of the money and ended up teaching kids with special needs, which was not my background—my background was elementary education.
What I realized when I was teaching this group of ten students was that I had to work with them each individually because they were all at different reading levels. So I started creating games and Audio/Visual things for them, which I had no idea how to do. I just started doing it, and it worked so well, I thought, "Wow". These are kids with attention deficit disorders, and some of them had emotional issues, but the visual stuff kept them engaged while I worked with each of them individually. It's so weird how things happen. While I'm doing that, one of my teachers from my college called and said, "Look, my husband just started a program at Boston College and it's a master's program in educational media." And I thought, "That sounds interesting, what's that?" Basically, at that time you were either going to be an A/V librarian, or something really mundane like that, but they offered me a teaching assistant position which paid most of my tuition, so I took it.
My tuition was basically paid and all I had to do was have living expenses met. While I was in that program, I realized how much media plays a role in education and how engaged young people could be by media. From that point on, I knew I was always going to have those two interests joined together somehow. I worked at Lesley College Schools for Children, and then I got a position with Henry Hampton of Blackside Productions—right after completing my master's degree. Henry Hampton was the first contemporary, black-owned production company in the country, and they produced "Eyes on the Prize". I actually worked on the pilot for "Eyes on the Prize". I never thought about this stuff as being socially-engaged, but that's exactly what it was. The work I was doing was about the Civil Rights Movement, and about issues students were having with busing—it was about all of the contemporary issues that were going on at that time. That was when I realized how much this became a tool for teaching. So, I always thought I was going to go work for Channel 13 and do production for public television, but I never went that route. I stayed the independent route. As a result, I was always able to continue teaching and continue producing, which has been a perfect happy medium as far as I'm concerned.
What is your approach to public scholarship and who do you collaborate with in your work?
Most of my public scholarship is through the "Creatively Speaking" series that I've been doing for 24 years. I found that there weren't very many outlets for filmmakers of color and women filmmakers who hadn't reached the possibility of making feature films yet. They were making short films—all these amazing short films, but nobody was ever seeing them. So, we started packaging these films into feature-length thematic programs and people gravitated towards them like crazy. Now everybody does, so it's nothing new, but 24 years ago not many people were doing that.
We really wanted to create a forum where filmmakers could interact with their audiences and have a dialogue. In a lot of cases, the dialogue extends beyond that particular exhibition moment into social action because it gives you ways to think about your work that you didn't think about before. And it gives voice and encouragement to up and coming filmmakers to continue with their work, which sometimes can be a little disheartening and rough. It has been a labor of love. I've never raised one dime. It has always been out-of-pocket or venue funded. But the results are worth it.
During part of that time, I had a partner that I worked with, Kathryn Bowser. We did the series for the first seven or eight years, and then another colleague of mine, Neyda Martinez, did it with me for about five years. I always liked having that kind of Collaboratory-like relationship. You always need a second ear. You always need a second perspective. When I stopped having a partner, per se, that formalized relationship, my students became my partners. From then til now, students have been actively involved with the curatorial process and selecting subject areas they thought were important. They interact with the filmmakers. They interact with the venues. They've always been involved with every aspect of what I do. That has probably been the most practical learning experience if you ask any of them how it has impacted them. I think some of them have learned from those experiences that there is more to do in the film industry than be a producer, writer, or director. There are all these other layers of need that we have to get the word out there. That's why I switched focus from producing to distribution and exhibition. There was this huge gap, particularly for women and people of color, in terms of getting their work beyond being confined and not having very broad audiences.
Can you please share an example of a successful project which incorporated methods of socially-engaged practice?
We did this program with St. John's University, which was pretty unusual, and it was wonderful. They were doing a series of visual art exhibitions at their Queens and downtown campuses around Claudia Rankine's book Citizen, and they wanted to do a film interpretation. I had just recently been turned onto her book and I loved it. It's basically this long poem-book. So, I thought about how to interpret that visually. The Creatively Speaking team had meetings every week. We sat down and said, "here's what we're doing, here's the book, what kind of films do we want to use to interpret this book and how do we express that?" We came up with this great list, and they were all shorts because there were so many topics that we wanted to touch on. And all the films were not very literal; they were very suggestive. They were more ethereal, and pragmatic.
I co-hosted the evening with one of our Media Studies students, Terri Prettyman Bowles. Before each film we alternated reading a passage from the book that we thought directly related to it. It was awesome—by far one of the most creative programs we've ever done.

What are the ways in which your work is transdisciplinary?
I've never been located within Media Studies. I've realized why. It's because I like the interdisciplinary aspects of what I do. I like having interactions with my colleague down the hall who is an anthropologist or a literary person or a sociologist, and I like how that makes us think about things differently. Because media is such a part of everything we do now, I don't really see it being separate. I see it as being a vehicle to get the information out—to get the issues out on the table, to create forums for discussion. And the discussion could be about all of these things. Social issues always cut across the board. I think that goes hand in hand with our philosophy at The New School, which is that we can't really separate these things.
For example, the film series "Tell It Like It Is: Black Independents in New York 1968-1986 " that I collaborated with then Lincoln Center programmer at large, Jake Perlin, who is now the lead programmer at the newly minted independent cinema house, Metrograph,  in New York's Chinatown. This program was truly interdisciplinary. The series consisted of a combination of historically significant documentaries, highlighting aspects of contemporary African American history with social justice issues that are still prevalent today.  The rationale behind this series was to recognize and bring this work to light for a new generation of audiences — the work of New York-based Black independents, activists, one and all, who were creating high quality work at a time when minority film production was not supported, and frequently suppressed. This series was critically acclaimed, receiving recognition by mainstream press for its value and relevance today. It was awarded the Film Heritage Award by the National Society of Film Critics in 2016. In 2017, another program I co-curated with BAMcinématek staff in February – "One Way or Another: Black Women Filmmakers 1970 – 1991" received two amazing acknowledgements. Richard Brody, of The New Yorker Magazine, listed the program as "The Best Repertory Series of 2017" in his "Best Movies of 2017" end of year publication. Later that month, the National Society of Film Critics honored us with the "Film Heritage" Award of 2017 for the same program. This is an award bestowed by The Society which represents movie criticism in the United States by supplying the official critic delegate to the National Film Preservation Board of the Library of Congress, and meets once a year in January to vote on the Society's awards for the finest film achievements of the previous year. In terms of transdisciplinary work, both of these series were significant in a historical context, both for black and feminist cinema.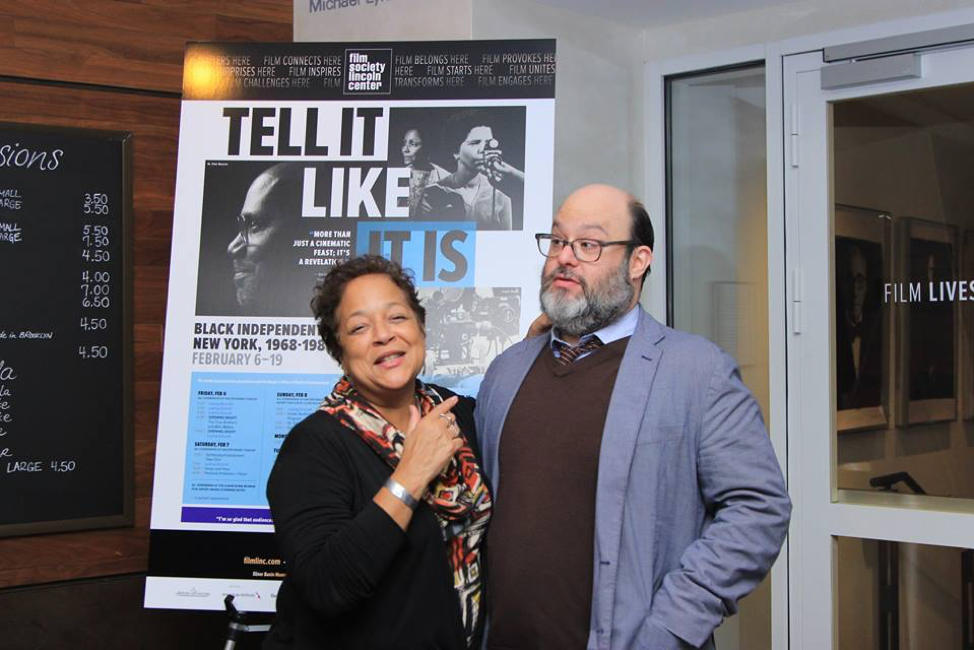 How do you bring themes of social justice into your pedagogy?
I don't see these two themes as being separate. The things that are of most interest to me happen to be socially-engaged, social justice issues. The things that are most relevant to our students are these same kinds of issues. It's not really an effort to include them, it's a natural part of what comes out of these collaborations. Do we want to sometimes focus on one thing or another? Absolutely. Sometimes we thematically look at things that are coming down the pike. If it's Earth Day coming up, we might want to do something that's focused on the environment. If it's the anniversary of Dr. King's death, we try to do something that's focused on race relations. The method of using the moving image is one that I think can fit with any particular subject matter. The fact that social issues change rapidly—on daily basis—makes media the most natural method to relay information.
The Obama's are now going to be working with Netflix. That's phenomenal! They understand the power of the movie industry. They understand that the ideas they want to get across can best be done through this method. So, the fact that they're in that kind of position speaks volumes to the importance of this tool we have, and how careful we have to be with it. Because we know it can be used for good or evil. It's feeling that I'm part of the good of it, the part that can do something productive and progressive—with students involved—that is what keeps me going.
What are the lessons you have learned from your experience with socially-engaged creative practice?
One of the lessons I've learned is that, when you speak your truth, you will be gratified in ways that are not necessarily monetary. However, you will be fulfilled in what you are doing, and you will see the positive results of what you have done, particularly when you are producing work that is unique. You can't be in this thing for the money. "Daughters of the Dust" for example, the 1992 film by Julie Dash, was the first film that was commercially, theatrically released that was written, directed and produced by an African American female. When something of that magnitude happens and it is so well received, you assume that that filmmaker has made a name for herself and has the world at her feet so to speak. So, here we are 25 years later, and the film is still very much considered a classic, very much considered part of the canon. However, Julie Dash has not had the kind of success that you would have assumed and should be recognized monetarily as well for what she's contributed to society. She only recently, 28 years after "Daughters", has signed a deal with Lionsgate to direct a second feature film about Dr. Angela Davis.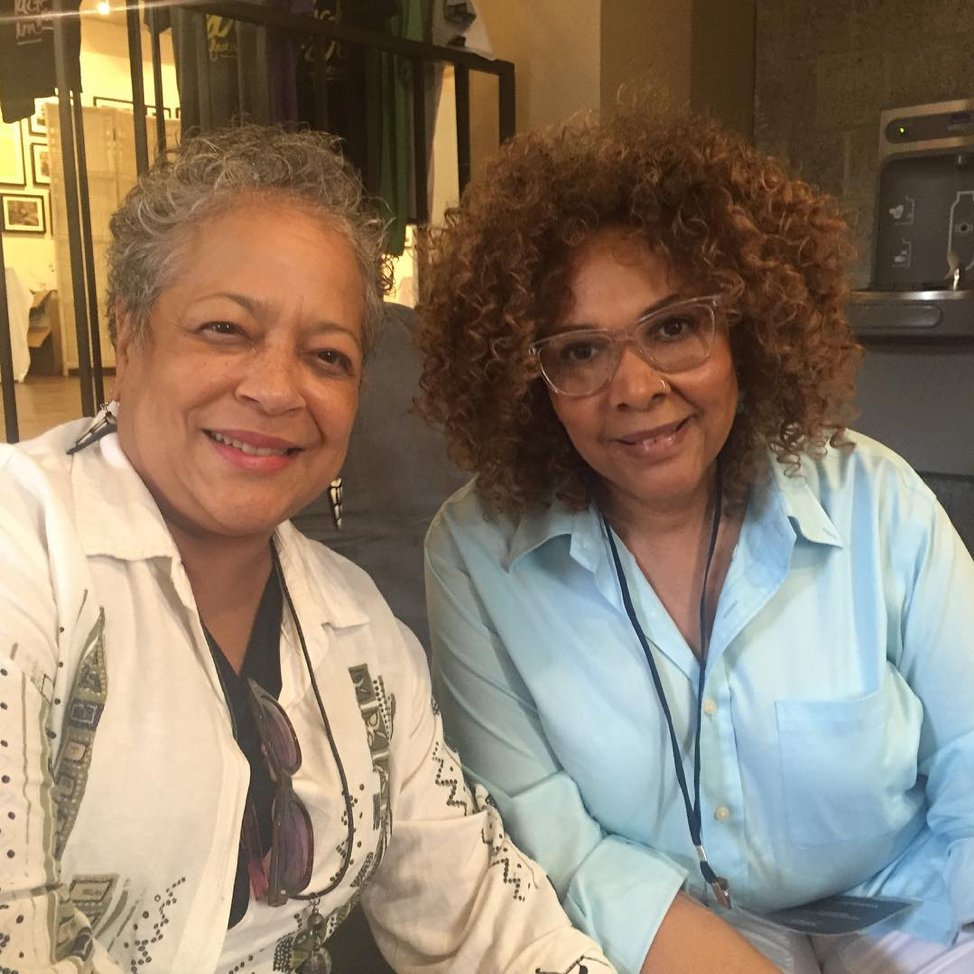 But once somebody has a hit like "Daughters of the Dust", it paves the way and opens doors. Ava DuVernay is a perfect example. She always credits Julie with being her role model. Shonda Rhimes is a good example as well, for black women particularly.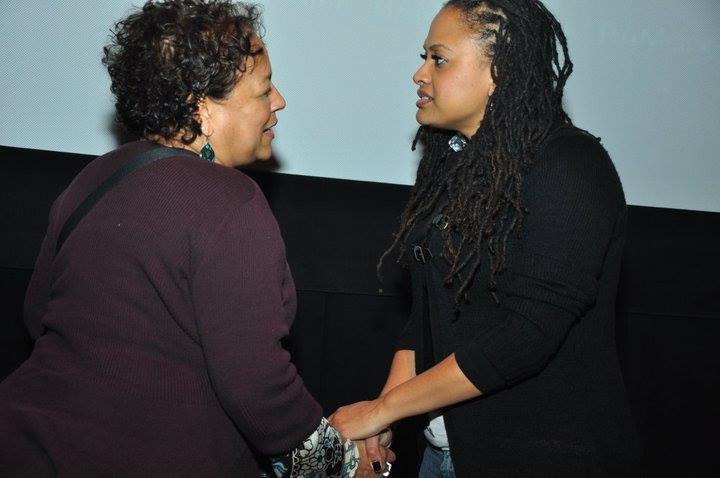 You can see that things are happening—often in frustratingly incremental steps—but that are bringing more realistic representations to the screen, and in more variety and in more diverse ways that are not stereotypical representations. That is very encouraging and it keeps me actively engaged in the field. I know we have multi-talented, creative generations to come, and someone has to mentor them.