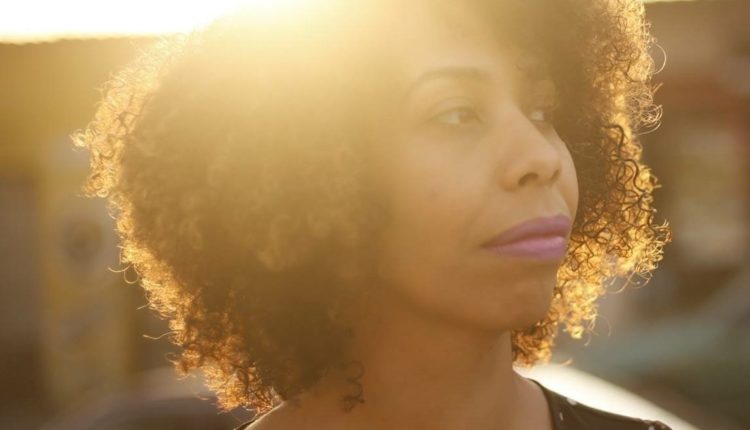 "In Conversation" with Ana Paula Barreto
Ana is a current masters student in the International Affairs program at The New School.
Please introduce yourself and tell us about your socially-engaged work.
My name is Ana Paula Barreto and I'm from Brazil. It's an important part of my identity that I am from a favela in Brazil, and I'm really proud of it. I do a lot of work around racial justice, but also the intersections of gender and race, and around education. I have experience with several projects around health as well, but the idea is always how multiple inequalities affect the lives of people, especially women.
I started my own pilot project at age 15, even though I didn't know it was a project at the time. I started conversations around equality and human rights, and thinking about diversity. I started with kids, and I began because I just needed to do something about the high level of violence that I used to see in the community. I always had this feeling that this is not a dignified life and people should not be forced to live without dignity. What we can do is teach people about their rights, teach people about the systems that are oppressing us, and what we can do to promote a better life for ourselves; to fight for our rights.
After that I became a teacher in my community for adults who wanted to go to college. There is a national pre-exam that is applied to the whole country, and you need to pass this exam to go to university. I was a teacher at this community prep course for several years teaching history and geography. My goal was to use the classes to think about why we are facing this situation now, and what history can teach us about how to overcome challenges that we face. The adults were part of my community and they were much older than me. It was the first time that there was a real possibility to go to college for them, so they decided to study and take the exam. I do believe that education is a powerful tool for social justice, but also to promote awareness and create a collective consciousness around the issues that affect all of us. Sometimes we don't recognize them as common, not only within a society but between different societies.
Speaking about a later initiative, Projeto 111, we started this project in 2016. The project is a response to one of the violent crimes committed by the police in Brazil. In December 2016, there was a group of five black boys, and they were celebrating the first job of one of them. So, they went out to eat something, and then on the way back to a favela in Rio, the police just shot them 111 times. So I created Projeto 111 with a group of black filmmakers to remember how dehumanizing it is to be poor and to be black in Brazil, even though we are the majority of the country. We decided to use audiovisual tools, especially video, to demand justice for the case and other similar cases in Brazil. We created several videos about the history of the victims. What often happens is that the police are in the position of saying who the people killed were and what were their stories. Often what they say is not true – it's a way of legitimizing the violence they commit against the victims. So, it's important to reclaim the stories of the victims by speaking to their families and their loved ones – the people that really know them. Videos also work as a way to humanize the victims. Our first video was related to this case and we went on to make others.
How does your previous work influence your graduate experiences at The New School?
I have a lot of experience with marginalized communities, and it is very important to me to bring their perspectives to the classroom. And it's also my perspective because I'm also part of a marginalized community in Brazil. I feel that sometimes in the International Affairs field marginalized perspectives are not heard and are often deleted from the debates around security, education, human rights, and health. For me, it's very important to bring the perspectives of the people who are normally forgotten. Because I have experience teaching children, adolescents and adults with different methodologies, I normally like to use tools which are comprehensible to anyone, regardless of their level of literacy.
Critical thinking is not a privilege or exclusive to elites or intellectuals. It's just a matter of the way you present ideas or how questions and answers are framed. For me, it's important to frame things in a way that is understandable to every person. I think that my experience with media and young people around state violence always gives me the sense that we have to be more critical, and there are no easy answers in International Affairs. If people are looking for easy answers, International Affairs should not be their work.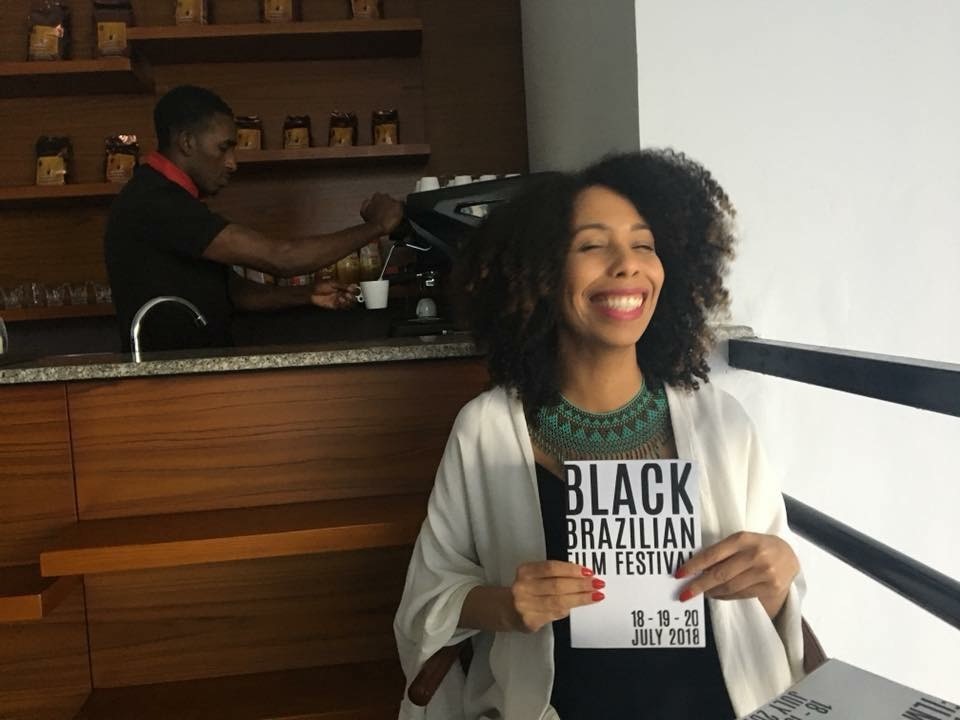 Because I am engaged with different social movements in Brazil, I use my time in New York to really amplify their voices and to think about events and public talks where I can highlight our challenges and realities in Brazil and to open space in a city or a university where they wouldn't have had space before. One example is a Black Brazilian cinema event I organized in Fall 2017, in which three films were screened. Black people and black filmmakers in Brazil don't generally have access to an international audience, so for me it's important to use my time and my connections in New York, and the university's resources, to amplify their voices and make more complex ideas of what it means to be "Latin", what it means to be black in Latin America – the discussions that people are having now. I also use my connections with activists in Brazil to highlight their issues and to make them an international conversation.
What kind of impact do you aim to have during your graduate education at The New School?
I am very conscious of the huge sacrifices that I'm making and that I am an exception at The New School. But also, the possibilities, with several scholarships to keep me in a very expensive city such as New York. That's why, for me, it's very important to make this a collective experience and to share as much as I can with people in the favelas in Brazil.  I have this project called from Angela to New York – Angela is my neighborhood in Brazil. The project is a Facebook page and the idea is about sharing my experience, the events and conversations we are having at The New School with young people in Brazil. And also sharing international opportunities and scholarships and how people from my area could also come to New York or to another place outside Brazil to pursue their education. The project is also about barriers: the barrier of access to information. It's easier now than it was before, but still access to information is one of the most invisible privileges that people have, and we should talk more about it.
From Angela to New York is important because we still live in a world that is very unequal and doesn't allow poor people from the Global South to go and study in the Global North. What I'm trying to do with the project is to tell the people that there are options, there are programs, there are ways to connect to make this all possible. If you ask me what is my impact at The New School, I would say that a full scholarship program for at least two people from the Global South per year would be something that really represents what social justice is. Because we live in a systematically and structurally unequal society, sometimes social justice represents giving up your seat for a person who would never be able to have it. So, it would be important to recognize financial barriers as the main barriers that we face. It is expensive to go from the Global South to the Global North to study. We need resources and a support system to allow us to break these barriers.
What has been one of the most important lessons you've learned in doing your work?
One of my biggest lessons learned is to think about tools that are accessible to everybody, regardless of literacy level. I used to use articles when sharing information and people didn't engage with me because I assumed people knew how to read and write, and this is not necessarily true. The truth is that we can communicate using very simple things. We don't have to be complicated to express what we are trying to do. So, one of the things is that we need to reach the people where they are. It doesn't matter how complex the social issue is that I'm trying to explain, there is an understandable and easy way to explain it to everybody.
Another lesson is to always start with the idea that I am here to listen and learn from the people. We have different experiences and all knowledge is valuable. The university is just one of the places where we can find knowledge, but we can also find knowledge in the favelas, we can also find knowledge in a small village in Ethiopia. We should never think that the knowledge taught by universities is in some way better than other knowledges. When you listen first, you have an intersectional project or an intersectional idea exactly because you listened to the people first. We need to be intersectional in all of our approaches and to ensure that what we are doing is not hurting people or different cultures.