Ángel López
The New School (Alum)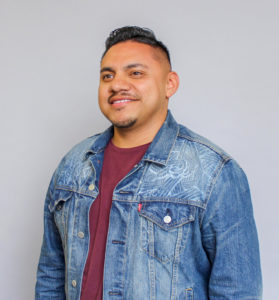 Profile
Ángel is a first-generation Mexican-American who is a practitioner of art and design mediums. His background is in studio art, focusing on fine art and communication design. He has previous experience working with sub marginalized communities and the federal government. His work focuses on areas fo service, human-centered approaches, emerging technologies and speculative design.
Aspects of his work bring fluidity across disciplines, collaborative approaches and creative enthusiasm. Most importantly, he co-creates with communities at the forefront of the issue and spaces where not just one discipline can tackle alone.
His process creates a genuine transformative outcome through artifacts, distribution of knowledge, publication of knowledge, community agency, replication of models, or storytelling. The design of his work is to activate social change.
Connect
Featured Collaboratory Work