COURSE DESCRIPTION:
In spring 2018 Cynthia Lawson, co-founder of the DEED Research Lab, taught a School of Design Strategies (SDS) collab course called Artisan Futures. The course started from one guiding question, how might we better support indigenous artisans and their families past the current generation of makers? With the craft sector being the second largest employer in the developing world, and yet with a majority of artisans living in poverty, this question is both critical and urgent. After an introduction to the global artisan sector, grounded in myriad case studies, students worked on creating projects that promote a more equitable and just artisan livelihood. Working in collaboration with the Brooklyn and Guatemala-based nonprofit Mercado Global, as well as the Ixchel Textile Museum in Guatemala City,, student projects were able to cover a range of topics including, but not limited to, the issue of financial sustainability while striving for fair wages, the digitization and archiving of artisan techniques and technologies, as well as questions of digital fabrication and future capacity-building for artisans. Furthermore, building on 10 years of the DEED Research Lab (deed.parsons.edu), the course guided students through methods of community collaboration with a focus on social justice.
OPTIONAL SPRING BREAK FIELDWORK:
During the course there was an optional Spring Break trip to Guatemala, which ensured that student projects are grounded in meaningful user-centered design methods.
During the week long fieldwork students had the opportunity to meet and get feedback from our the Ixchel Museum, Mercado Global, and most importantly, several Mayan artisan groups. This trip was made possible by a grant from the School of Design Strategies research fund.
1st visit Ixchel Museum:
Through our visit to the museum students gained a deeper understanding of the cultural significance of the craft and how it has evolved through time. Additionally, the team analyzed and collected information about the museum's shop and different channels.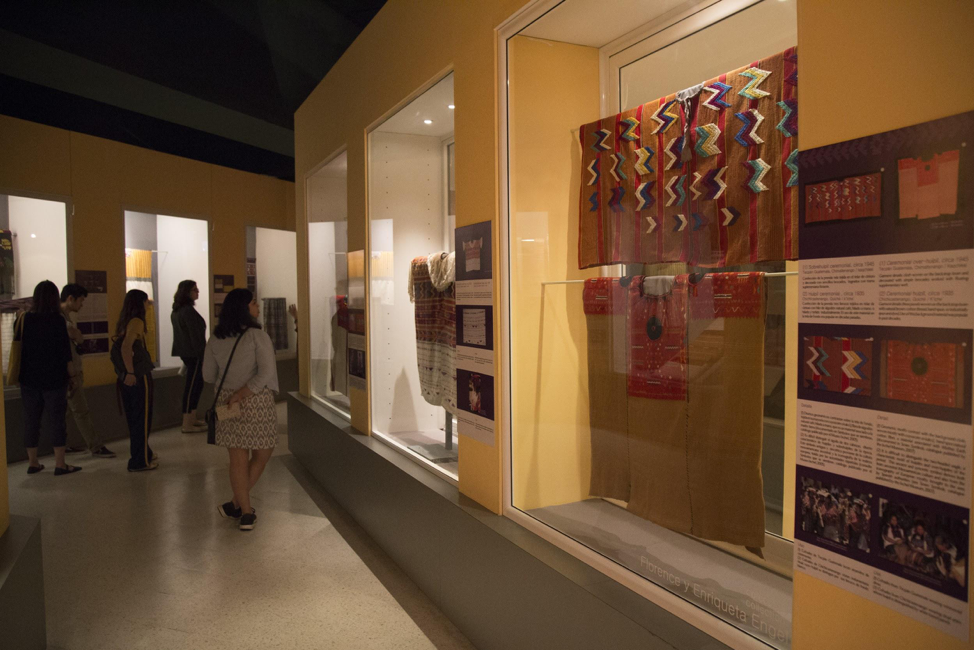 2nd visit Mercado Global:
After Guatemala city we headed towards Panajachel (in the region of Guatemala which has the largest density of indigenous artisans), where we spent most of the remaining time of the trip. During our stay in Panajachel students were introduced to the inner workings of Mercado Global. A New York based non-profit organisation that works on poverty alleviation and empowerment for artisan women in Guatemala. In addition to becoming more familiar of Mercado Global's work, students had the opportunity to present their own projects and get valuable feedback.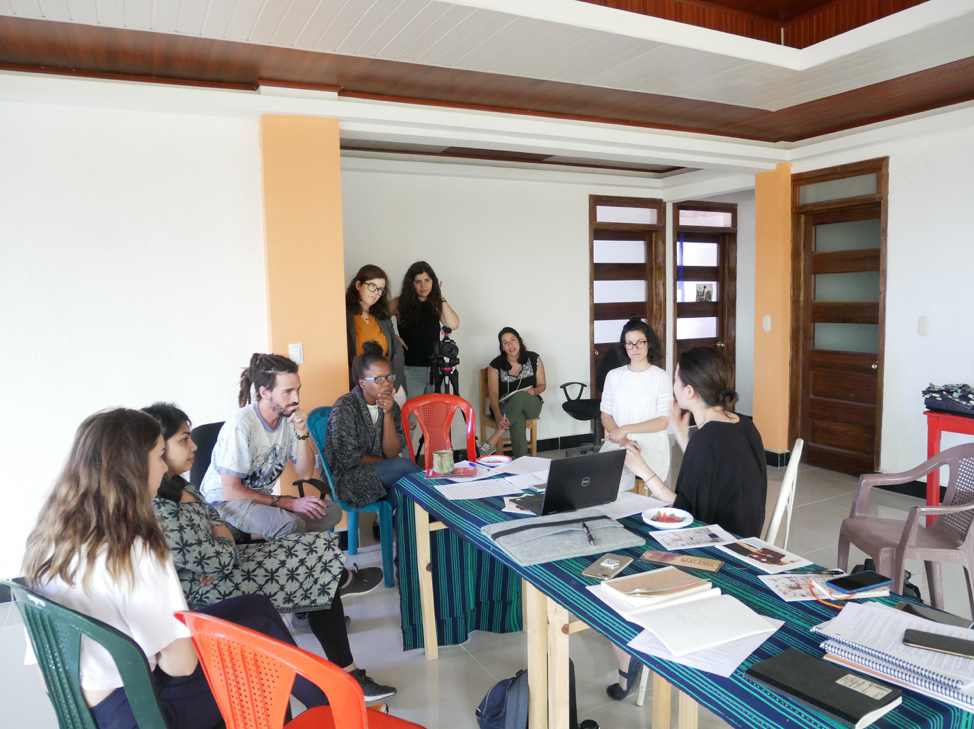 3rd visit Artisans:
The most important part of the trip was meeting with one of Mercado Global's artisan groups – in nearby San Jorge. During this meeting students had prepared questions, lookbooks and a range of activities and probes that allowed them get valuable feedback that would guide their projects to a more practical and meaningful direction.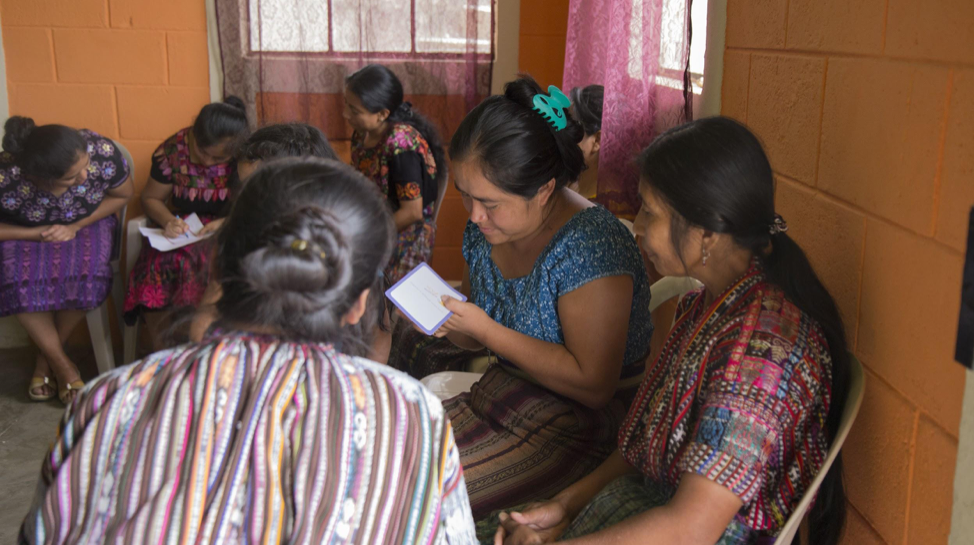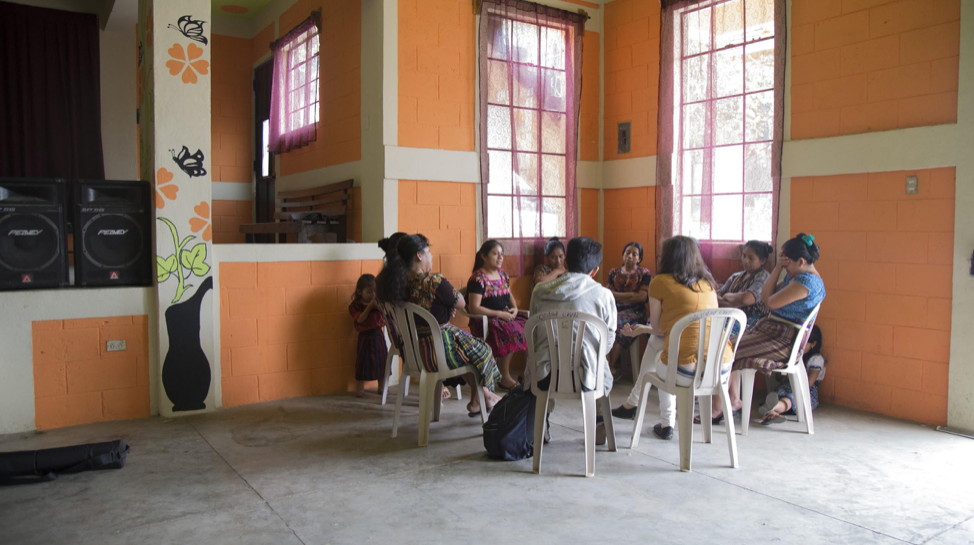 STUDENT PROJECTS:
Group 1: Artisan Portfolios – How might artisans benefit from having a portfolio of their work, showcasing their skills and process?
Group 2: Re-imagining Waste – How might artisans take advantage of waste generated at home and through their work with Mercado Global to develop imaginative new product lines?
Group 3: Empowering Artisans – How might we develop new ways of engaging artisans through design and creativity, that will bring about innovative product development as well as personal empowerment and growth?
Group 4: Material Archive – How might we create a mutually beneficial archive of artisan-made fabrics for Parsons students and NYC-based practitioners to include in their collections?