SITES
As an audio project, the podcast will be located digitally on the Collaboratory site, the HAL site, and will be featured as an ongoing series on WNSR, New School Radio, the university's online radio station. We will also be creating a presence on digital media platforms such as Soundcloud and iTunes.
The project plans to release its first two programs in June 2018.
CURRICULUM DEVELOPMENT MODEL
The project envisages the podcast as a tool for both courses currently being offered as part of the New School curriculum, and as a potential source for new modes of curriculum development and inquiry. The following models for implementation and engagement are possible:
Incarceration: A Podcast for Change as a form of media text to be discussed and reviewed in classes;
The podcast as a jumping o point and model for research and interview-based assignments in courses on related topics;
Continuing student involvement in the creation of the program;
Partnering with existing courses on new programming;
The podcast as part of the New School's continuing investigation of "400 Years of Inequality" in preparation for the 2019 anniversary of the Jamestown settlement.
OUTREACH: LANG DEANS HONOR SYMPOSIUM
As one component of our project's outreach effort, 'Incarceration: A Podcast for Change' was presented at the Dean's Honor Symposium Poster Presentations on April 16th.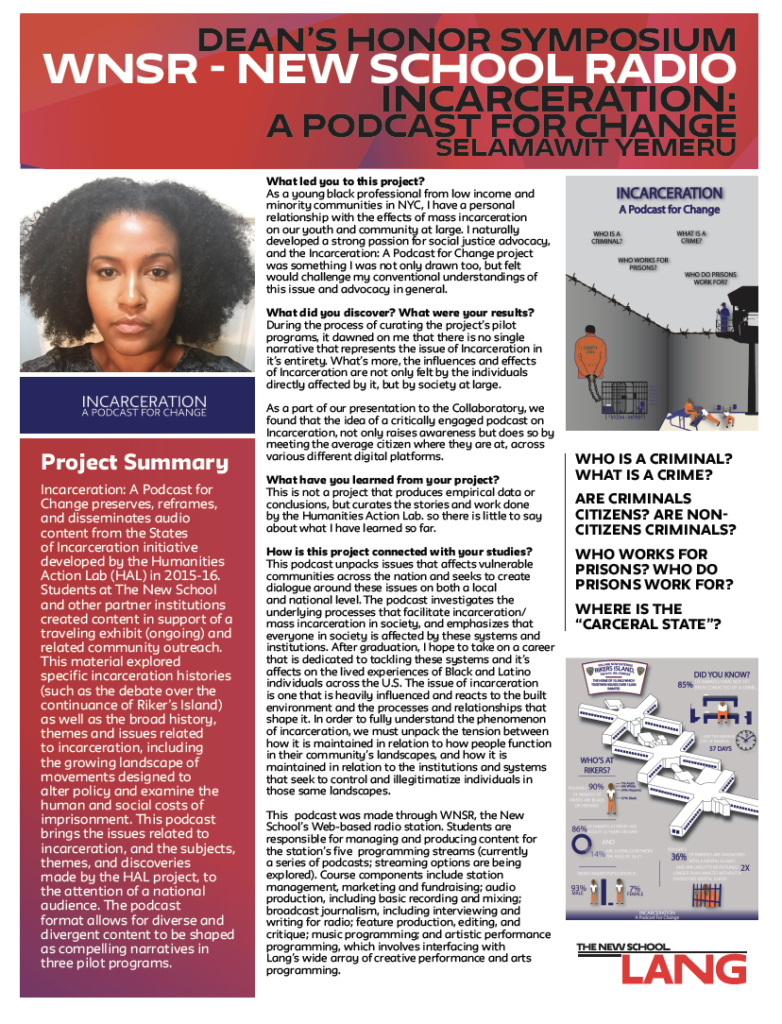 SOCIAL MEDIA
This Social Media site will develop further as the project progresses to launch.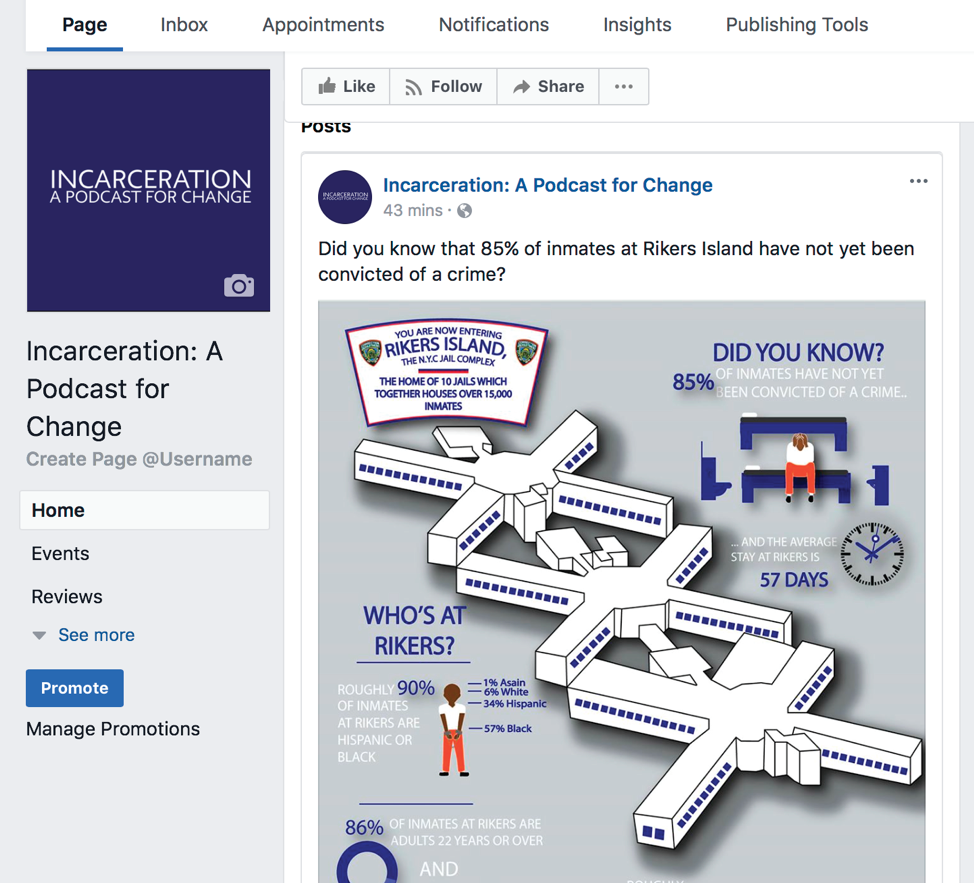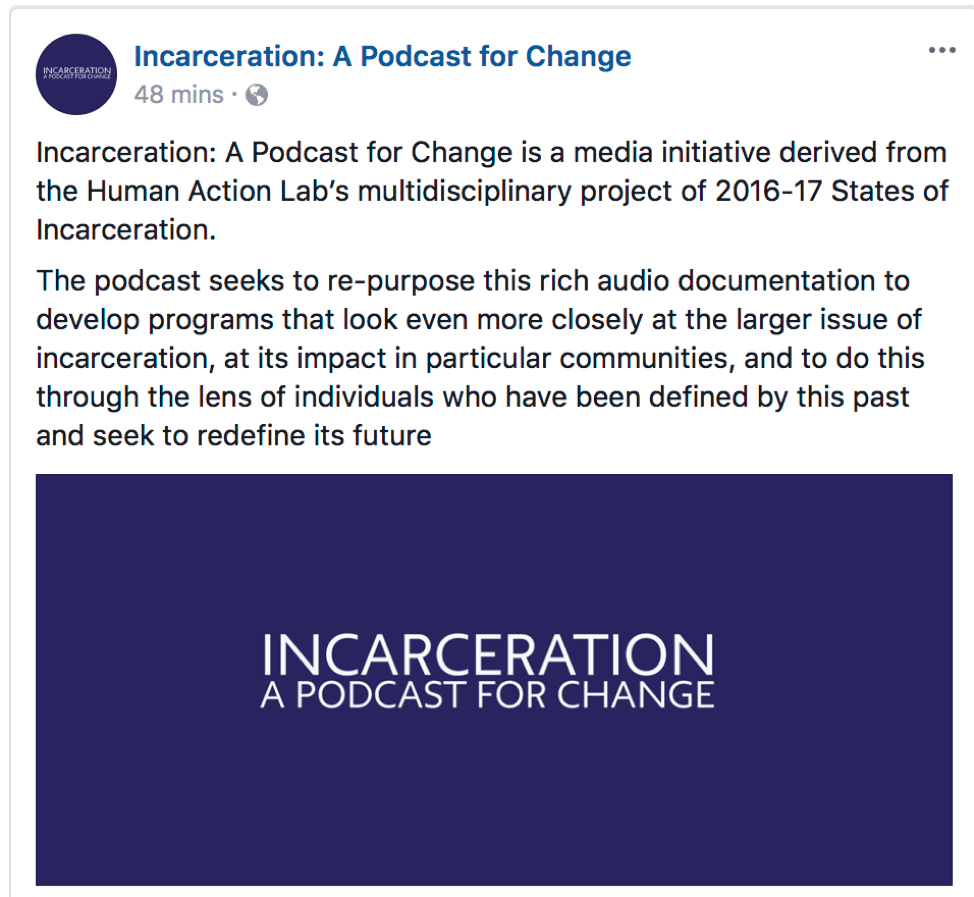 GRAPHICS