STATES OF INCARCERATION: A HISTORY
The Humanities Action Lab Global Dialogues on Incarceration was a collaboration among 20 university partners, each working with a community organization and public space, to produce a nationally traveling, multi-platform public humanities project on the history and human experience of incarceration. The nal project launched in the spring of 2016, and includes a traveling exhibit, web platform and digital humanities space, mobile interactives, and public dialogues. The process included curricula, workshops and public events through which students, faculty, and community stakeholders grapple with design and representation issues of the project.
The first HAL project focuses on the past, present, and future of incarceration, exploring the explosion of prisons and incarcerated people in the US —including immigration detention centers —and its global dimensions. States of Incarceration brings together a national community of over 500 people in 20 cities who together created a traveling exhibit, web platform, and series of public dialogues.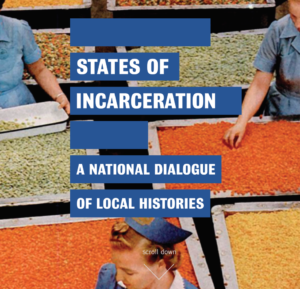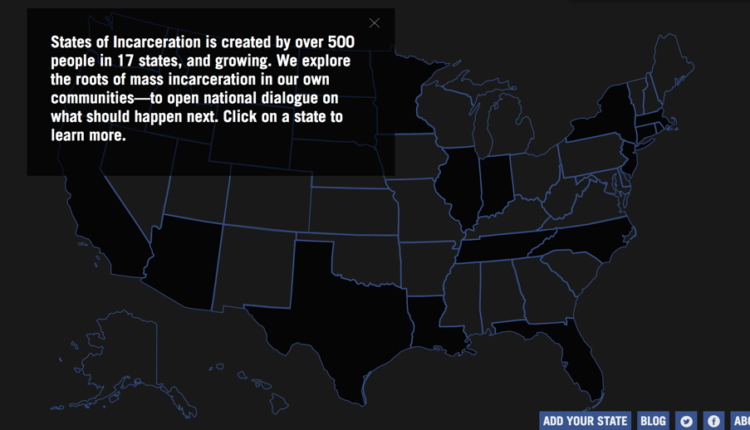 INCARCERATION: A PODCAST FOR CHANGE – OVERVIEW
Incarceration: A Podcast for Change is a media initiative derived from the Human Action Lab's multidisciplinary project of 2016-17 States of Incarceration, which examined the history of incarceration through local and national projects with twenty university partners.
The podcast seeks to re-purpose this rich audio documentation to develop programs that look even more closely at the larger issue of incarceration, at its impact in particular communities, and to do this through the lens of individuals who have been defined by this past and seek to redefine its future.
In the course of developing the platform and programs for States, significant interviews were conducted with a wide spectrum of shareholders in the subject—historians, activists, family members, the formally incarcerated, planners, government officials, artists, teachers and students.
The project is situated within the New School, where the HAL project originated, but also partners with HAL in its new domain at Rutgers, and with theatre and musical faculty who have, with their students, helped to develop and craft the content. Eventually, the podcast will also reach out to other university partners, and to the larger community of concern to develop programs.
Check out the Humanities Action Lab's website for more on their projects at: