Melissa Holmes
Warren Redevelopment and Planning Corporation (Partner)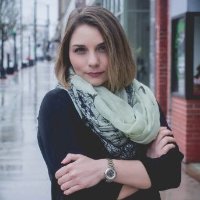 Profile
Melissa Lynn Holmes is an equitable development consultant, whose vision is to create stronger communities by empowering citizens and entrepreneurs to become active change agents within their schools, universities, neighborhoods and cities.
She has more than 8 years of experience working across the world—from Almaty, Kazakhstan to the Big Apple.  Melissa specializes in creating the places, opportunities, and education people need to inspire change.  She has proven program management abilities and is a successful fundraiser and event-planner.
She earned her Master's degree in Urban Policy Analysis and Management with distinction from The New School in New York City in 2012.
Upon earning her degree, Melissa has chosen to relocate to her hometown of Warren, Ohio, to catalyze its revitalization.  In 2014 she worked to initiate a partnership between Warren Redevelopment and Planning and Youngstown State University, in which the organizations co-hosted the first-ever pop-up shop in downtown Warren.  She has also collaborated with the Fine Arts Council of Trumbull County and The New School in Manhattan to spearhead a creative placemaking project within the Robins Theater in downtown Warren.
Connect