Cynthia Lawson Jaramillo
The New School (Faculty and Associate Provost)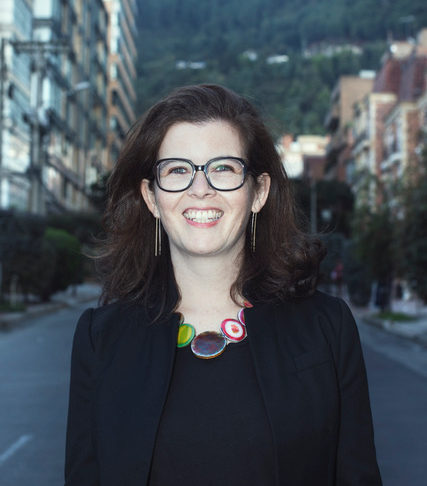 Profile
Cynthia Lawson Jaramillo (she/her) is a Brooklyn-based Colombian digital artist, technologist, and educator. She is Associate Professor of Integrated Design at Parsons School of Design, and has held a variety of leadership roles at The New School including, most recently, Interim Vice President and Associate Provost for Open Campus. In January 2020, she will begin her role as Dean of the School of Design Strategies, and Associate Dean of Parsons. An academic-activist at heart, she has collaborated on important boundary-crossing university initiatives including, most recently, the Impact Entrepreneurship Initiative and the Business Design for Social Impact non-credit certificate.
An internationally exhibited artist, her current research focuses on the Parsons DEED Research Lab, which she co-founded in 2007 and currently directs. DEED Lab brings together students, faculty, and external partners from business, design, development, and policy to model more equitable ways for designers to work with artisans, and for artisans to sustain their livelihoods. Cynthia has lectured internationally on design, education, technology, and social practice, including keynote talks at the Global Fashion Conference in Madrid and the Festival Internacional de la Imagen in Manizales; and a TEDx talk on redesigning education. Prior to Parsons, she worked as an educational technologist in Bogotá and at Columbia University's Center for New Media Teaching and Learning. As a consultant she has worked with international organizations such as CARE and the World Bank.
Cynthia received her B.S. in Electrical Engineering from Universidad de los Andes (Bogotá) and a Master's in Interactive Telecommunications from New York University's ITP. The daughter of expats, she was raised in five different cities in Latin America and abroad, and now lives in possibly the smallest neighborhood in Brooklyn – Greenwood Heights.
Connect
Contact
Featured Collaboratory Project