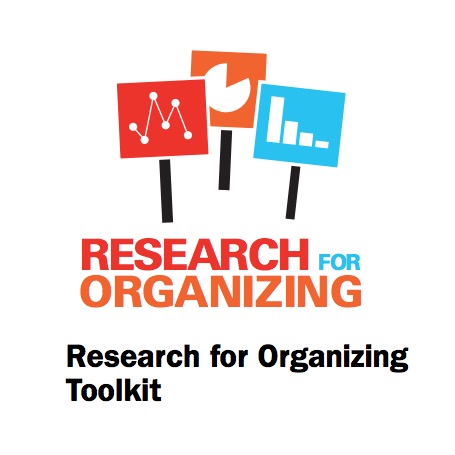 Research is something that we all do on a daily basis. We observe patterns in our communities, ask questions of our neighbors, read articles and watch news about our city. We analyze the world around us and talk to our family and friends about what works and what doesn't work. Participatory Action Research (PAR) provides a framework for us to analyze and document these everyday actions and allows us to create data and evidence that will strengthen our social justice work. PAR also allows us to identify and become the experts about the issues that face our communities.
At the Community Development Project, Research for Organizing supports grassroots organizations through the process of conceptualizing, designing, implementing, producing and disseminating Participatory Action Research projects. Through their work partnering with grassroots organizations, they have developed a range of trainings, tools and tips to enable community members to become more actively involved in the research process. They developed this toolkit as a way to synthesize and share all of the resources we have designed and gathered over the years. The result is a comprehensive facilitator's guide and toolkit that will assist grassroots organizations in the step-by-step process of conducting research in support of organizing.
We hope you find the toolkit to be useful and most importantly that it helps your community to build the power to win social and economic change!
Download the toolkit here.