Overview
For nine months, a group of Participatory Community Engagement students worked with the Youth Advisory Board (YAB) of the Red Hook Community Justice Center in Brooklyn to explore issues of gang involvement and high school dropout rates in the community. Using participatory group facilitation methods, the New School students helped the YAB to develop and implement an action research project to explore the issues that YAB members were most concerned about. Students and YAB members employed a documentary style research method in which they conducted interviews with peers and members of the Justice Center to identify the most pressing issues to Red Hook youth. The New School students then worked with the youth to collaboratively analyze the field research data to develop and present youth-centered proposals to the community and the Justice Center.
The Project
From September 2011 to May 2012, a group of students from The New School undertook a community engagement project with the Youth Advisory Board (YAB) of the Red Hook Community Justice Center in Brooklyn.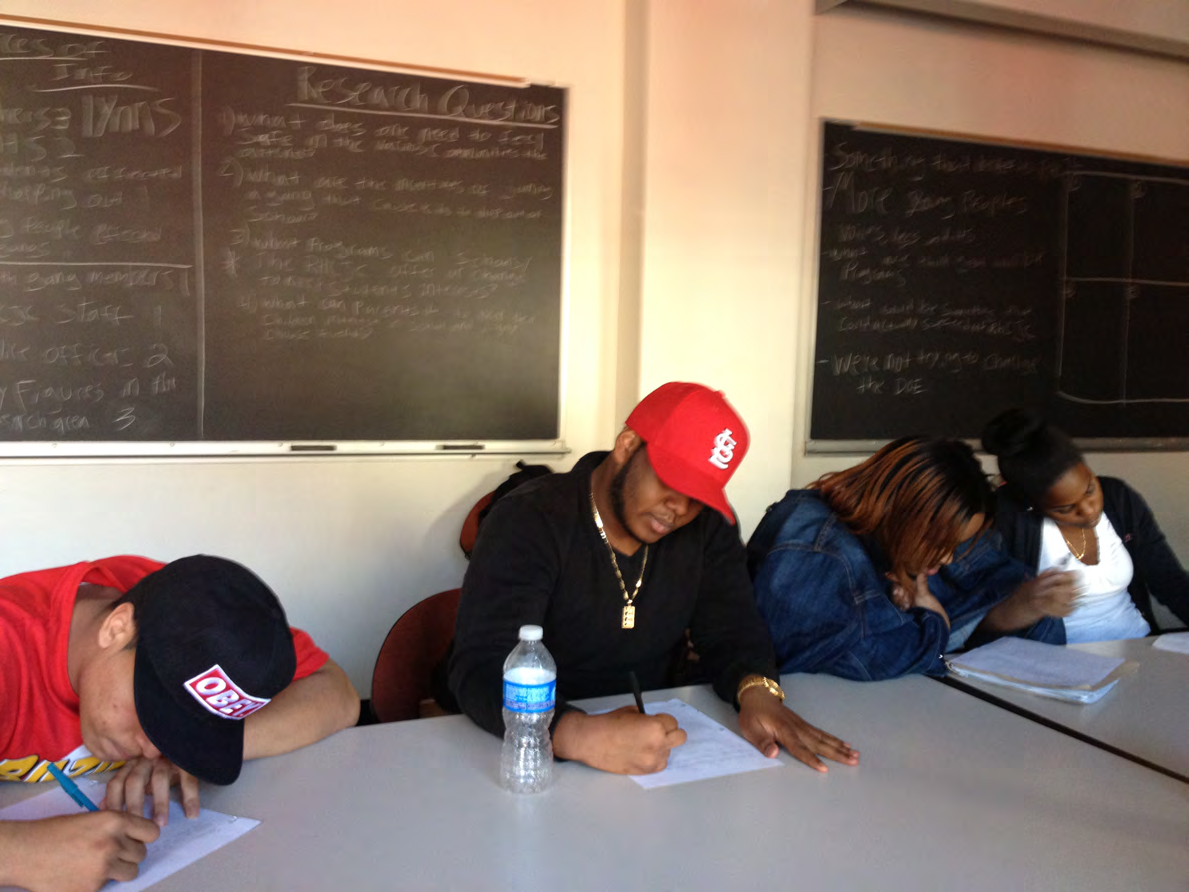 They started by developing a safe space for Red Hook Community members and youth to express their concerns and interests. Through deep listening, they began to find common themes and explore these themes further using tools such as ice-breakers, group activities, letter prompts, and storyboards during weekly sessions with the YAB. Then, the YAB conducted surveys to identify the concerns of their peers, and, with the help of the New School students, they delved into problem analysis and critical thinking on the themes that emerged–the most common of which included high school dropout rates and gang violence.
The New School students then facilitated a session to help the YAB identify their group resources, strengths and interests. From this, the YAB decided that the most effective way to explore the themes that had emerged would be to use a participatory documentary style research method. The New School students helped them conduct interviews with peers and staff of the Justice Center, using both video and audio-recording. They also took photos of the neighborhood to show what dropout rates and gang violence looked like, and had youth write individual narratives based on their own lived experiences.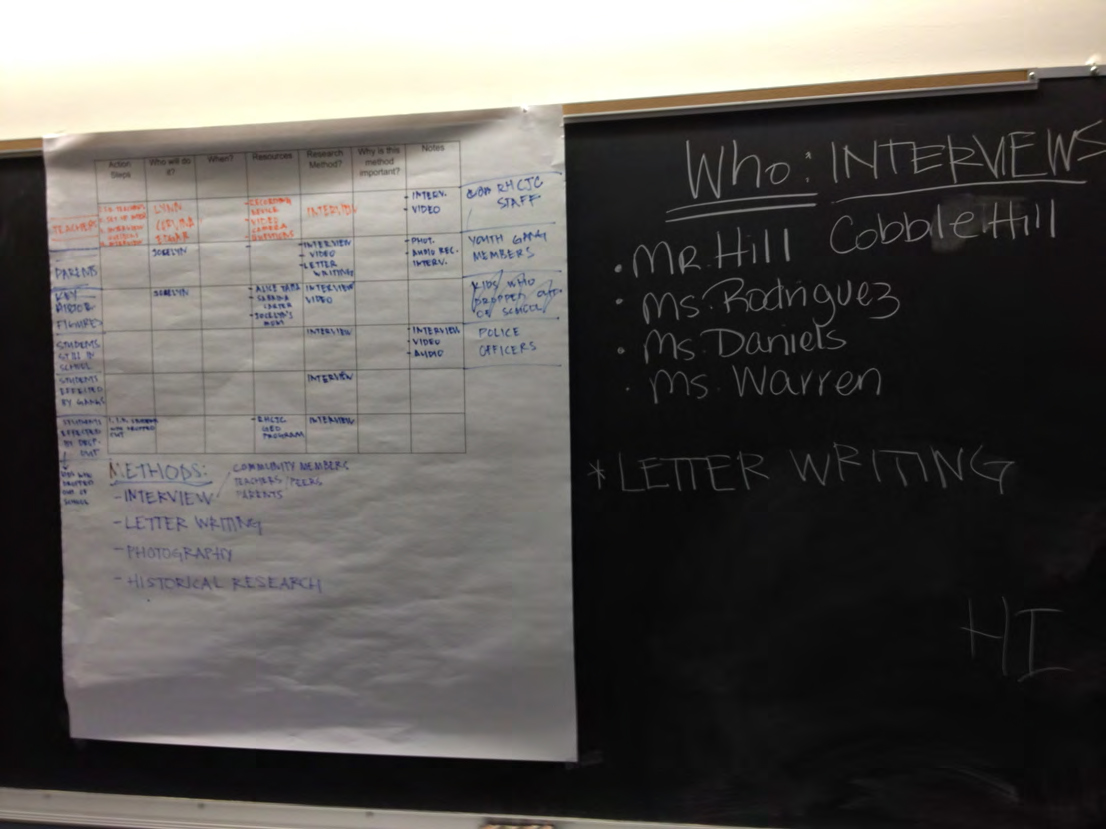 YAB reviewed and analyzed all of their research, concluding that their peers were more knowledgeable about the subject matters than the authorities. New School students and the YAB then created a short documentary with interviews and recommendations, which was presented to a group of their peers and the Justice Center staff at a townhall-style presentation in which peers could ask questions and provide further input.

Resources
Download the Youth Action Research Project Overview