Overview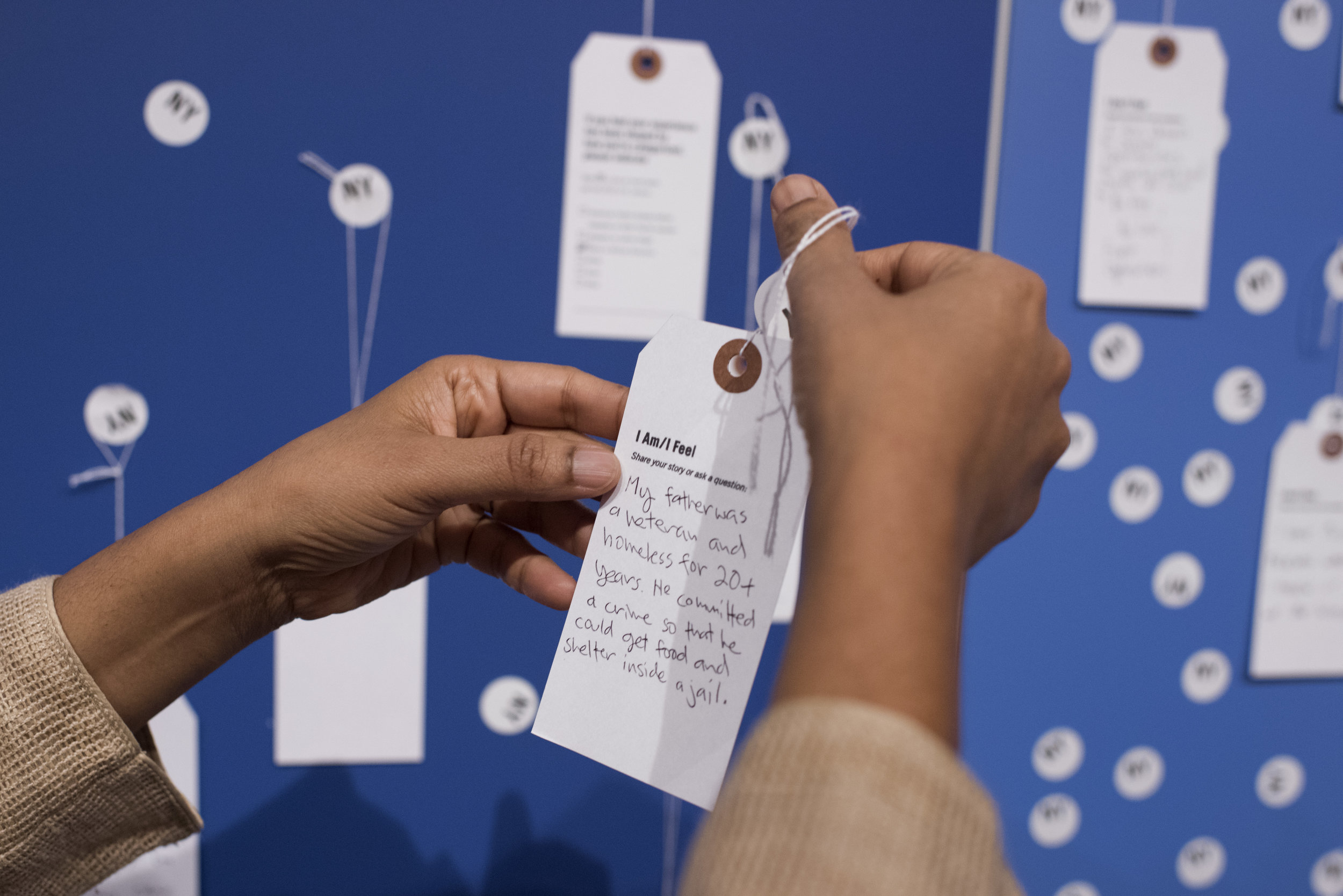 The States of Incarceration Engagement Toolkit for Presenting Partners was collaboratively created by Participatory Community Engagement students and Humanities Action Lab (HAL), an international hub, located at The New School, where faculty, students and community partners design and generate curricula and opportunities for public engagement with urgent social issues. The toolkit was designed around HAL's States of Incarceration project to serve as an engagement and dialogue resource for the project's many stakeholders.
Students
Mesha Byrd, Hanna Campbell, Katherine Chang, Phyllis Ellington, Max Freedman, Carlos Rosales, Myl Sanchez
The Project
From September 2015 to June 2016, a group of seven students from The New School undertook a community engagement project with Humanities Action Lab (HAL) on their States of Incarceration project to collaboratively develop an engagement and dialogue toolkit.

For the first several months, students focused primarily on deep listening by reaching out to community based organizations and HAL-participating students and faculty, both at The New School and outside the institution, to draw on their knowledge and opinions on the dialogue about mass incarceration within their various settings. Then, to build on this collected knowledge, students conducted interviews and attended community discussions and events around mass incarceration. They also developed several engagement activities to accompany HAL's New School launch and attended HAL's States of Incarceration National Conference in May 2016.
Some questions the students asked included:
How do you see your role contributing to the bigger picture of combating Mass Incarceration?
When you hear the idea of "public dialogues around mass incarceration," what do you imagine meaningful "public dialogue" would look like? Who would be part of the conversation? What would they talk about?
What are the key factors to having conversations around mass incarceration?
When you have conversations about mass incarceration, what type of change or thinking are you hoping to trigger in participants?
What are (some of) the most urgent impacts of mass incarceration in the communities you work with?
What are some of the best tools and/or strategies for engaging in discussion around mass incarceration?
Where/from which groups do you feel like you encounter the most pushback against this work?
Their research ultimately informed the creation of an engagement and dialogue toolkit for the States of Incarceration exhibition's presenting partners. The toolkit contains a working definition of dialogue, recommendations for language when discussing mass incarceration, principles and ground rules for dialogue, and suggestions for dialogue activities. Because the partnerships between universities and community based organizations that form HAL are extremely diverse and include a range of stakeholders, students designed the toolkit to be adaptable to many settings, facilitators, and audiences, including the general public, large groups, small groups, and individuals. Based on the components of Paulo Freire's arc of transformation (listening; seeing, observing, learning; analyzing; personalizing; and moving forward), the toolkit contains six dialogue activities that can be used to complement the exhibit and any events surrounding the States of Incarceration initiative.
Resources
Download the HAL: States of Incarceration Toolkit